Epic Build – "Miss Sandy"
Our BIGGEST build to date! Meet the latest addition to our fit out collection – MISS SANDY!
What a journey we went on to pull together this epic build. The results speak for themselves! Thank you to our dedicated staff and awesome suppliers who went above and beyond to get this build turned around in a short space of time!
To the owner Shannon, it was an honor to work with you and we really do appreciate your support and the trust you placed with us to make your dream FWD a reality.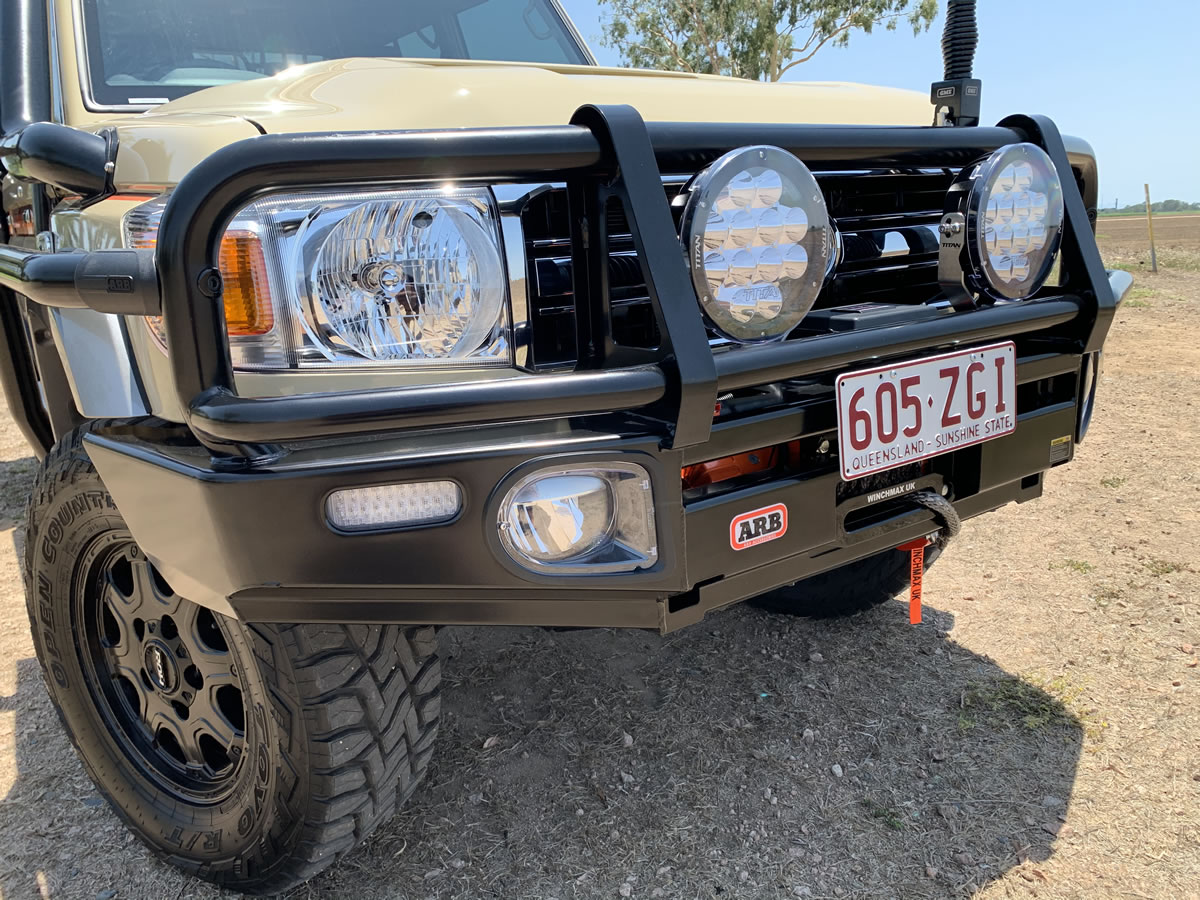 Lets talk ACCESSORIES…
ARB Old Man Emu GVM Upgrade
ARB Summit Winch Bull Bar and Side Rails
ARB Recovery Point
ARB Underbody Protection Plate
ARB Twin Compressor
CLEARVIEW Mirrors
RHINO Platform Rack
REDARC Tow Pro Unit
REDARC Battery Management System BMS1230S2
REDARC Solar Panel
TITAN 9″ LED Spotlights
ROADVISION Tail Lights
ROADVISION LED Light Bar
Direction Plus Fuel Management System and Catch Can
GME UHF XRS330C Unit and H/D Aerial AE4705B
KORR 42″ LED Dual Row Lightbar
ROH OCTOGON 17X8 Matt Rims
PRO Power 150amp Slimline Battery
SANDGRABBER Floor Mats
DEPARTMENT OF INTERIOR Custom Full Length Floor
DEPARTMENT OF INTERIOR Custom Full T Roof Console
WINCHMAX 13,000LB Winch
HAYMAN REECE X BAR Tow Bar
AAA 4″ Stainless Steel Powdercoated Snorkel
BLACKDUCK Seat Covers
ENGEL 60L Retro Fridge
NQ Custom Signwriting Vehicle Decal
Custom Alluminium Toolboxes
Custom Steel Dual Tone Drop Side Tray equipped with:
3″ Custom Headboard Insert
Steel floor
200L Steel Underbody Diesel Tank
80L Headboard Mounted Water Tank
4 X Anderson Standard and Solar Plugs
Dual Diesel Filler Points
2000kg Stainless Steel Lashing Rings
Gallery